List of Inductees 2006
Jan
Prsala
Builder
Jan Prsala began his long and distinguished career as a volleyball player and coach in his native country of Czechoslovakia - as a player with a 1st division club team and the University of Prague and as a coach in 1st and 2nd divisions. He completed his PHD at the University of Prague, where his research and thesis focused on the development of volleyball skills.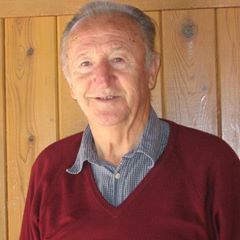 Jan arrived in Canada in 1967 and conducted clinics in communities across the country, travelling from Halifax to Vancouver and even Inuvik and Yellowknife to conduct clinics. During this tour, he gave over 120 clinics from coast to coast to over 6,000 coaches, teachers and players.
In 1968 Jan was hired as a teacher and coach at Dalhousie University in Halifax where he worked a 45-hour class schedule, in addition to coaching volleyball, gymnastics, and swimming teams. He served as the Head Coach of the Men's Volleyball Team at Dalhousie for 8 years. 
Jan also played an instrumental role with the Canadian Team programs of the era, serving as Assistant Coach with two Pan American Games Teams.
Jan introduced many coaches and players to the fundamental skills of the sport, both through his many clinics and through his publications. His book, Fundamental Volleyball Contacts, was published in 1971, re-printed again in 1976 and sold out. Jan's next book, Volleyball for Everybody was published in 1982.