List of Inductees 2007
Monica
Hitchcock
Athlete
Monica Hitchcock has played at volleyball every level possible - for Team New Brunswick at the 1975 Canada Winter Games, with the Junior National Team in 1976 and with the Senior Team from 1977 to 1985. She competed in the 1979 and 1983 Pan American Games and the 1978 World Championships. She also took part in three World Student Games - 1977 Bulgaria, 1981 Romania and 1983 Edmonton. She represented Canada at three NORCECA Zone Championships in Havana in 1979, Mexico City in 1981 and Indianapolis in 1983. In 1984, Monica was honoured to be selected captain of the Canadian team that competed in the Los Angeles Olympics.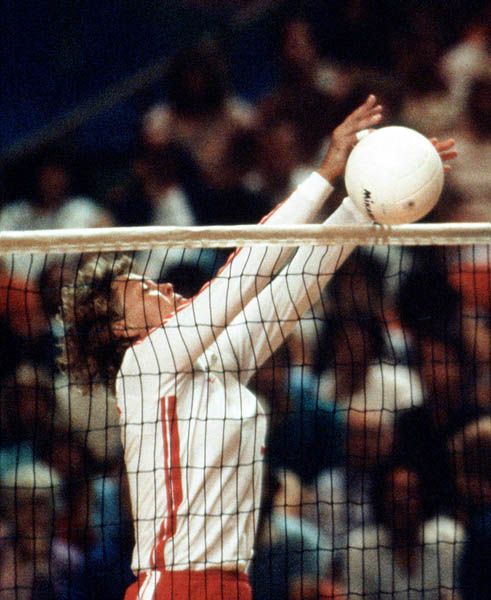 Following Monica's retirement from the National Team in 1985, Monica returned to Saint John where she continued to contribute to the sport in her province. She has also coached the local high school team where her own career was spawned and has frequently shared her knowledge and experience with the New Brunswick Canada Games teams. 
Monica has also volunteered and served on the board of Volleyball New Brunswick.  She continues to play at a highly competitive level, including a silver medal at the US National Championship.
Monica was recognized for her accomplishments by being inducted into the Saint John Sport Wall of Fame and then in 1996 was inducted into the New Brunswick Sports Hall Fame. 
View next picture
View more pictures