List of Inductees 2003
Bob
Bratton
Builder
Bob Bratton played volleyball at George Williams College with the team finishing second in the national collegiate championships in 1957. He moved on to teach high school in Winnipeg then accepted a job at the University of Alberta, Calgary Branch.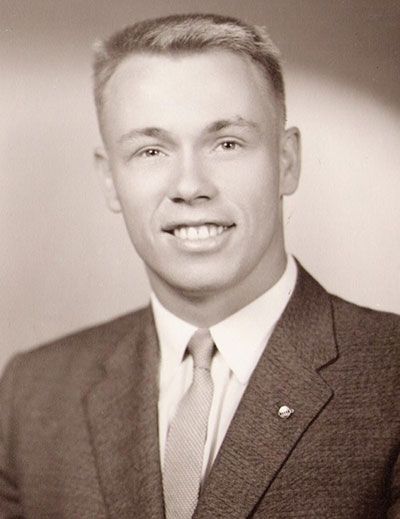 Shortly after arriving in Calgary he was elected President of the Alberta Volleyball Association (AVA).  He held every executive position with the AVA and was also active in the Calgary Volleyball Association as well as Calgary Minor Volleyball.  He was Vice-President of the CVA and Chairman of and a member of several committees. 
He coached the University of Calgary from 1962 to 1976. In 1972 the University of Calgary was the first Canadian University or club team to tour internationally, travelling to Europe to get international experience for several who wanted to represent Canada in the 1976 Olympic Games.  In 1965, Bob toured Canada with the USSR and the USA as the official representative of the CVA and as a referee.
In 1979 Bob completed a task force report on future goals and priorities for the Canadian Volleyball Association. A prolific writer, he wrote History of the Canadian Volleyball Association, edited the CVA Annual and Rule Book, submitted articles for The Spiker and published his books, Power Volleyball for Players, Teachers and Coaches and 300 Plus Volleyball Drills and Ideas. Bob was also involved in developing the Coaching Manuals and involved with the Coaching Association of Canada in assisting with their theory programs.