List of Inductees 2019
Jody Holden &
Conrad Leinemann
Team
As a team, Holden and Leinemann played nine seasons together on the FIVB Beach Volleyball World Tour and appeared in 89 events where the Canadians posted two podium placements, three final four finishes and 30 top nine showings from 1996 through 2004.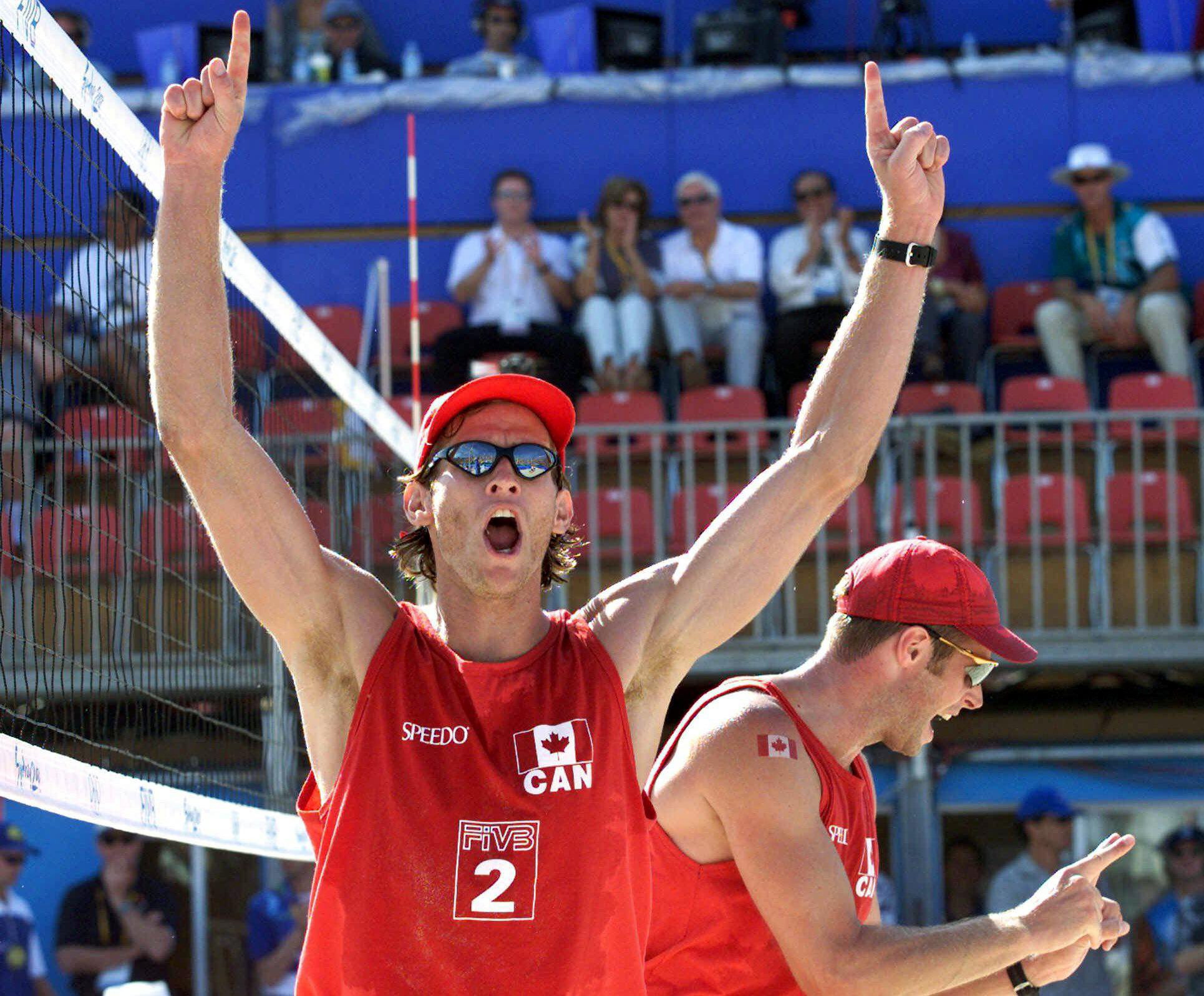 Highlighting the Holden/Leinemann partnership was a ninth-place finish at the Sydney 2000 Olympic Games, a gold medal together at the 1999 Pan American Games in Winnipeg and a silver medal at a FIVB World Tour event in 2002 in Cadiz, Spain. To compete in the Pan Am Games, Conrad and Jody had to forgo stops on the FIVB Tour and the opportunity to gain ranking points but they used the Games as an opportunity to gain experience competing in a large multi-sport event.  In their first match at the Pan Ams, they defeated a strong team from the US and then went on to defeat two favoured Brazilian teams on their way to the Gold.
Both Jody and Conrad had no idea that starring on their high school indoor volleyball teams would be the starting point for a career that would take them to some of the most exotic locations in the world including Brazil, Italy, Spain, France, Austria, Norway and Switzerland, where they would compete for over seven million dollars in accumulated prize money during a May to October beach volleyball season. "Indoor volleyball is where you need to develop your skills. It's a great starting point," Jody explained. "However, in beach volleyball, you have to be good at everything. Unlike the indoor game where you specialize in one position, in beach volleyball you can't have a weakness or the other team will exploit it."
Conrad Leinemann enjoyed considerable success as an indoor player at the University of British Columbia before he switched to beach volleyball. Conrad was UBC's athlete of the year in 1994. Following a highly successful indoor career, Conrad made the switch to beach volleyball where he joined forces with Jody Holden.
After a stellar career playing for Dalhousie University from 1986-1991, Jody Holden turned his attention to playing on the beach partnering with Conrad Leinemann. Jody attributes part of his beach success to his tremendous indoor career, where he was named a two-time All-Canadian at Dalhousie University, four-time Atlantic Conference All-Star and Most Valuable Player. Jody was-also a two-time member of Canada's national squad.
Conrad believes achieving the ultimate lifestyle comes from the decisions you make. You have to want it. And make choices every day that will get you closer to your dreams. He said, "You have to choose to surround yourself with positive people who support you, trust you, and would do anything to help you succeed. Who you hang around with is a choice you have to make for yourself. But, you're always going to find people who say you aren't smart enough, or fast enough, or good enough. Ignore them. In your heart, you have to want it and then the sky is the limit."
We are honoured today to induct Conrad Leinemann and Jody Holden into the Volleyball Canada Hall of Fame in recognition of winning the Gold Medal at the 1999 Pan American Games and for their exceptional career representing Canada on the beach.