List of Inductees 2005
Ken
Witzke
Athlete
Ken Witzke first rose to prominence as a volleyball player while playing for the University of British Columbia Thunderbirds in the late 1960 's. This UBC Team adopted a still of play based on the Japanese system of speed and finesse and, revolutionized volleyball and how the game would be played and viewed in Canada. Witzke and his UBC Thunderbirds teammates were the first volleyball team to win the first CIAU national men's championship.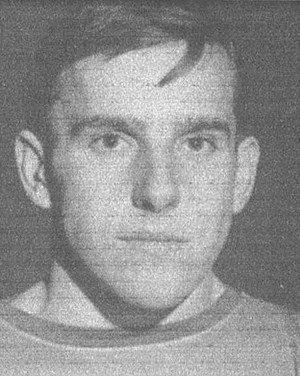 Witzke demonstrated his athletic prowess by participating in three Varsity sports while at University - volleyball, track and field and rowing.
Ken and five other members of this UBC team represented BC at the first Canada Winter Games in 1967. Additionally, as 1967 CIAU champions, UBC became the first university volleyball team to represent Canada at the World Student Games, held in Tokyo.
Ken represented Canada at the 1971 Canadian Pan American Games team at the Games in Cali, Columbia where he was the starting power hitter on the team. Many people would watch him in matches simply to see his powerful jumps and booming spikes. He was clearly the strongest and most powerful player of his era and in many ways helped to change the way the game was played.
Off the court Ken was was a talented musician, an accomplished concert pianist and flamenco guitar player.