List of Inductees 2007
Merv
Mosher
Coach
Merv Mosher started his career as University coach, leading York women's volleyball team to an astounding record: 192 wins against 17 losses. His teams had 18 consecutive appearances in OWIAA Championships and won the conference title 13 times, with 3 second place finishes and 2 third place finishes.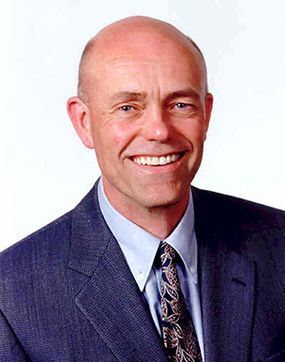 Merv also played an active role with the National Women's Team program, serving as an assistant coach with the Canadian Women's team and coach with the Canadian Junior Women's team. He served on the coaching staff at the 1980 Junior NORCECA Championships, the 1981 World Junior Championships in Mexico and 1989 in Peru, the World Student Games in Edmonton, Japan, Yugoslavia and England, the 1983 Pan American Games in Venezuela and the 1984 Los Angeles Olympics.
Merv was also an active volunteer with Volleyball Canada, the Ontario Volleyball Association and the CIAU, serving in roles as Chair of the Volleyball Canada Domestic Committee and the National Teams Committee.  For many years he was the co-chair of the York University Volleyball Seminars, which were designed to provide high level coaching information for coaches at all levels. 
Merv was named OWIAA Coach of the Year an unprecedented 10 times and CIAU Coach of the Year in 1984-85. He was inducted into the York University Sport Hall of Fame in May 2002 and received a Special Recognition Award from Volleyball Canada in June 2002.
View next picture
View more pictures