List of Inductees 2004
Moo
Park
Coach
Moo Park served as the coach for the Korean National Women's Team from 1961 to 1970, leading the Korean team to a 4th place finish at the 1968 Mexico City Olympics. He was then offered a position as the head coach at Pepperdine University in Malibu, California.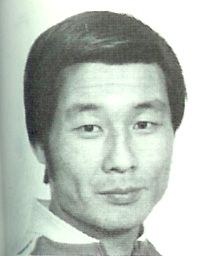 Moo was the first full-time National Women's Team coach in Canada when he was hired in 1974 to develop and prepare the Canadian team for the 1976 Olympic Games in Montreal. He led the team to 8th place at the 1974 World Championships and 11th at the 1978 World Championships. In 1975 his team captured bronze at the Pan- American Games establishing the program as one of the strongest in the Americas. The team also played exceptionally well at the 1976 Olympics surprising some of the top teams in the world with their athletic ability and technical preparation. Moo also coached the Canadian team at 3 NORCECA Championships in 1973, 1975 and 1977.
Moo's impact on the technical development of the sport in Canada was significant. He was instrumental in bringing the international style of play and training to Canada and, as a result, was responsible for making the Canada Women into one of the top 12-15 teams in the World.